As a fibromyalgia patient, what are your expectations when you arrive for your doctor appointments? Do you arrive prepared to work with your doctor on how best to manage the troubling symptoms of fibromyalgia, or do you arrive hopeful that he/she will have some treatment, some answer that will once and for all end your suffering?
One of the first things I tell new members of FibroHaven support group – above everything – we need to learn to be our own best health advocates. Fibromyalgia is a condition with no known cure. There is not, and likely never will be, a single approach to treat and manage the condition. Most doctors do their best within their limited resources in identifying and trying to treat each of the separate symptoms of the condition, but few are masters of treating the whole.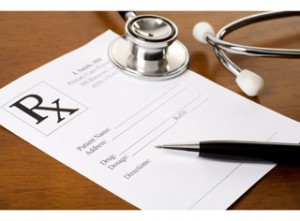 In their desire to bring you relief, you may leave with one prescription for pain, another for sleep, and still another for IBS. And when those fail to bring the desired results, or when the side effects are worse than the condition they are intended to manage, you start all over with a new prescription, and new hope that this time it will be the answer. And the cycle continues. Even for those whose symptoms are improved, and their days are made more manageable, the condition remains.
So our anger and frustration builds. We see doctor after doctor hoping this one can help – that one will know, and when they can't, and when they don't, we blame. We blame our doctors for not understanding, and we blame the pills for not working. We dwell in a state of feeling hopeless and misunderstood. We lose faith that it can ever get better. We become defeated, and in doing so our symptoms grow in strength and severity because we have relinquished our control. Fibromyalgia wins. We lose.
Can you see how depleting this continuous cycle of hope and disappointment can be?
It is this disappointment and incredible letdown that I believe can be alleviated if we reevaluate our expectations of the fibromyalgia doctor-patient relationship. Despite all efforts, our doctors are limited in the relief they can provide. If we understand this going in, and set reasonable expectations for what we hope to achieve under their care, we free ourselves to possibility rather than despair.
First, we must change our expectations of what a doctor can do.
A good doctor will partner with you and guide you to make the changes necessary to improve, but even the most fibromyalgia literate doctor cannot make this go away. Know this going in and you are much more likely to have a positive experience and partnership with the right doctor.
I did not start healing until I took control of my health out of a doctors hands. Once I understood they do their best, but their best is limited when it comes to fibromyalgia, I began to make the changes I needed to begin healing. Because I chose to manage my symptoms without the use of pharmaceuticals, my need and expectations of my doctor were reduce considerably.
I incorporated alternative medicine, finding tremendous relief from a holistic chiropractor. His treatment was unconventional in that he rarely adjusted me, but used laser therapy and also addressed my nutrition, introducing me to a gluten-free diet. He also worked to eliminate several infections I had including heavy metal toxicity.
Once my chiropractor worked with me to consider how nutrition played a role in how I was feeling (something, remarkably, I had never considered), I began to examine all areas of my life to see what changes I could make to begin living well with fibromyalgia.
I incorporated yoga to get moving again. I began meditating to help me find balance and peace amidst all the chaos of chronic illness. I became more active with my support group to connect with people who validate my feelings and experiences. And I began to improve. Slowly, gradually, I improved. But more beneficial than any physical improvement was my emotional improvement. I found hope.
By making these changes I took control of my health. A loss of control is something we all struggle with. When we give that control to our doctors, and they fail to make acceptable improvement in our lives, where does that control go? Do we keep giving it to others who, despite their intentions, are limited in their ability to help, or do we take it back. I say take it back.
Walk into your doctors office and let them know, I know you cannot cure me, but let's see what we can accomplish together to make me better. Better than anyone, you can – and should – determine what is best for you.