Every body benefits from time spent in gentle practice.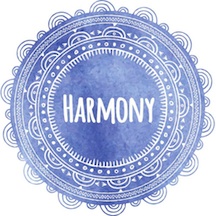 Dannette Mason E-RYT500
Dannette is the Founding Director of the School of Gentle Yoga, specializing in classes, trainings, and workshops that focus on the art and science of subtle Yoga. After sustaining a life-changing traumatic brain injury in 1996, Dannette began a journey of recovery that led to a regular practice and deep study of the healing aspects of Yoga. As a student of the IAYT accredited Yoga Therapy program at The Soul of Yoga Institute in Encinitas CA, Dannette has studied with master teachers of many lineages, and developed a unique style, combining her studies with her personal healing journey.
Moving Into Stillness is Dannette's signature style; a combination of gentle movement, sequenced to prepare the body for the subtle healing of restorative postures, aided by the resonant sound of crystal bowls, creating a deeply expansive and releasing practice. Dannette considers it an incredible honor to live and teach in the Encinitas community of North San Diego County, while also having the opportunity to bring the School of Gentle Yoga teachings and trainings into hosting studios where there is a call for a return to the subtle aspects of Yoga. Every body benefits from time spent in a gentle practice.
Weekly Class Schedule
Tuesday
10-11am, Gentle Yoga for Peace & Vitality @Encinitas Community and Senior Center
12:30-1:45pm, Gentle Yoga; Moving Into Stillness @The Soul of Yoga
2-5pm, Private Yoga Therapy Sessions available @The Soul
Wednesday
4-5:15pm, Gentle Flow @The Soul
Thursday
10-11am, Gentle Yoga for Peace & Vitality @Encintas Community and Senior Center
1-5pm, Private Yoga Therapy Sessions available @The Soul
Friday
1:30-2:30pm, Yoga Therapy @Encintas Community and Senior Center