Make Being at Home More Relaxing
Unfortunately, many people who suffer from chronic pain find themselves spending more time at home than they'd like because of their pain. But, being at home because of your pain does not mean that you can't take steps to make your home life more enjoyable despite your pain. With a few lifestyle changes and tweaks to your home life, you can minimize your pain and make being at home more relaxing and comfortable.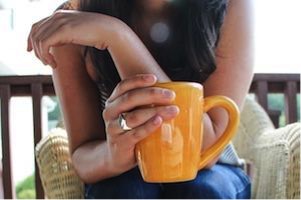 Keep Stress Levels to a Minimum at Home
When you have stress, your body reacts in much the same way to it as it does to pain. Your heart pumps more quickly, your breath quickens, and your muscles get tense. One study shows that just thinking about a stressful event greatly increases muscle tension in patients with chronic back pain. The more stress you experience, the higher your levels of cortisol climb, and the more vulnerability you have to pain.
That's why it's vitally important for people with chronic pain to find ways to reduce stress and relax at home. You may choose to meditate, practice yoga, go for a walk, read, or listen to music. Make time each day to do whatever it is that most relaxes you. And, make sure you have a place in your home to relax. Some people create a quiet sitting room where they keep noise and clutter to a minimum. Others spend time in an outdoor area such as a porch or garden to relax.
If the state of your home is adding to your level of stress, hire a housekeeper. If you are concerned about the cost of hiring a housekeeper, consider the factors that impact your price including the size of the space she would clean, how frequently she would clean, and how cluttered your home is. You may be surprised to find that a housekeeper will clean areas that are difficult for you to clean on a weekly basis for a low flat rate if you keep them organized and free of clutter; for example, some housekeepers clean bathrooms every week but leave the rest of the cleaning to the homeowner
Try Natural Painkillers
If you find it difficult to relax at home because you just cannot get comfortable, consider taking natural painkillers that have fewer side effects than narcotics and nonsteroidal anti-inflammatories (NSAIDs). For example, people with lower back pain find relief when they use devil's claw. Dr. Oz recommends using an extract with 50-100 milligrams of harpagoside daily. Or, if you suffer from migraines, try butterbur root to reduce your attacks: 75-100 milligrams twice a day should give you some relief. It's a good idea to talk to your doctor before taking any natural painkillers.
Another way to naturally relieve pain at home is with aromatherapy. Essential oils have been used for centuries to minimize pain. For those with chronic pain, essential oils that provide relief from discomfort in addition to relieving anxiety and stress caused by pain are especially helpful:
Basil: Basil has anti-inflammatory properties, relaxes muscles, and acts as a decongestant. As an essential oil, it is energizing and uplifting.
Peppermint: Peppermint aids in relaxation by calming the mind and has additional anti-inflammatory and pain-relieving benefits.
Wintergreen: Wintergreen relieves pain in the neck, and soothes nerves, herniated disks, and carpal tunnel.
Clove: Clove relieves pain from arthritis and rheumatism.
Lavender: Lavender helps you relax and has anti-inflammatory benefits.
Sandalwood: Sandalwood has anti-depression benefits and promotes relaxation to relieve pain.
Eat Foods Rich in Omega-3 Fatty Acids

Some people with chronic pain find that staying busy at home with activities like cooking helps them take their minds off their pain. While you're cooking, be sure to eat foods that will help minimize your pain rather than exacerbate it. One food you should be sure to include in your diet is Omega-3 fatty acids. These reduce inflammation and offer better cell membrane receptor activity that reduces pain. Foods rich in Omega-3 fatty acids include flaxseed oil, salmon, chia seeds, walnuts, and spinach.
Make Your Home Your Haven
If you're spending more time at home because of your chronic pain, take advantage of being at home by finding ways to minimize your pain. Reduce your stress level by relaxing and hiring a housekeeper, trying natural painkillers in the form of supplements and aromatherapy, and cook and eat foods rich in Omega-3 fatty acids.
Article contributed by Jackie Waters. Ms. Waters is a mother of four boys, and lives on a farm in Oregon. She is passionate about providing a healthy and happy home for her family, and aims to provide advice for others on how to do the same with her site Hyper-Tidy.com.
Image via Pixabay by Pexels