I struggle every day with who I am. I am different because of the Fibromyalgia. I am not the independent, fiercely productive person I once was.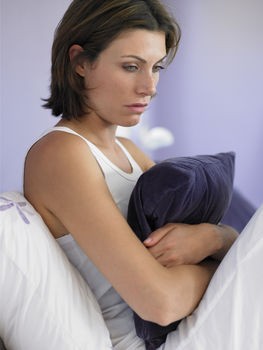 Every morning I envy (but am grateful for) my husband and his ability to jump out of bed, hop into the shower, and rush out the door on his way to a destination where he knows his purpose and is able to perform at a high level. I lie in bed with muscle soreness, a dizzy head and complete exhaustion and wonder, "how am I going to contribute today?"
And it is not simply how am I going to contribute to my house and my husband, but how am I going to contribute to my physical and emotional wellbeing, and how am I going to contribute to the world around me.
Sometimes it is the smallest things I do that contribute the most and make me feel the best. I dry my hands on a dishtowel rather than a paper towel. Yippee! I just saved a tree. I pick up the wrapper from a straw that a fellow patron at the coffee shop has let the wind take away. She doesn't know it, but I do and it makes me feel good.
There are days when I let the wrapper blow away. Days when I tell myself I am in too much pain to bother, but I never feel good about those moments. I always feel that I have given up or given in to the Fibromyalgia. If too many of those moments build up I get depressed, and then it becomes even harder to live productively with FM.
That is the point I am trying to make. I struggle to be a better person for myself. To be someone that, in spite of all that is different in my life, I still feel useful and productive, and that in very small ways I am contributing to my world. By trying to be conscientious and selfless I am being selfish, because I am the one who benefits the most.  And the small things add up.  They really do make a difference.
So what did I do that was so great today? Nothing so far, but the day is not over. I still have time.