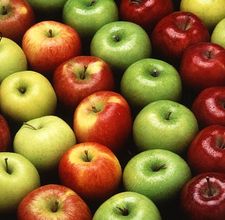 What we eat can and does play a role in how we experience the symptoms of fibromyalgia and related chronic illnesses. Even if nutrition is not the initiating cause, it is a major contributing factor and can increase and prolong our symptoms. As the film says – food matters! And speaking from personal experience, I can directly attribute the recent improvements in my health to the majors changes I made in my eating habits – eliminating gluten and processed foods, and increasing lean proteins, and fruits and vegetables.
In her program The Eat to Beat Fibromyalgia Challenge, Deirdre Rawlings, PhD, ND, "presents a hand-held approach to removing the barriers to you having your body be pain-free so you can have more freedom to live life exactly how you want to." In this 90-day group coaching system, Dr. Rawlings leads participants through her four Pillar system and guides them through the process with the help of guest medical experts.
Sounds great, but you are certain you can't afford it?
Did you happen to notice this is a Giveaway?
From Deirdre Rawlings, Phd, ND.
Who Else Wants to End the Battle against Pain and Fatigue Using the Healing Powers of Food and Nutrition So You Can Feel Good Again?

Well today may be your lucky day because…

Deirdre Rawlings, PhD, ND, the creator of The Eat to Beat Fibromyalgia Challenge, is giving away 3 FREE scholarships to 3 people who cannot afford to pay for the program but would love to be a part of it. This is a $297 Value!

Here's how to participate: Nominate a friend in need or yourself and tell us your circumstances and why you want to be part of this program and what you hope to get out of it.

We will select 3 people by this Friday, October 7 and help you on your way to feeling lighter, brighter, happier, and healthier!

Program runs from Oct. 4 to Dec. 20 — so Hurry and get your entries in!

Learn more about the program here:  www.eattobeatfibromyalgia.com
Thank you Deirdre for this wonderful opportunity, and for asking FibroHaven to help you promote it.
How to nominate.
You can nominate a friend or yourself in three different ways. Which ever way you choose, be sure to state your circumstances and tell why you/your friend want to be a part of the program and what you/your friend hope to get out of it.
1. Leave a comment here on this blog post.
2. Leave a comment on this post on FibroHaven's Facebook page.
3. Leave a comment on the Foods for Fibromyalgia Facebook page.
4. Email Deirdre directly at support@nutritionliving.com.
Act quickly! Winners will be announced this Friday, October 7th. Good luck!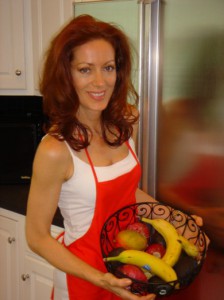 Deirdre Rawlings is a board-certified naturopathic doctor and holistic health practitioner whose mission and purpose is to empower you with cutting-edge health and nutrition information with which to help you live a long and healthy life. Deirdre is a certified holistic nutritionist, master herbalist, and a certified health & wellness coach and graduated with a PhD in holistic nutrition from Clayton College of Natural Health. She has written hundreds of health and nutrition articles and her recent book Food that Helps Win the Battle against Fibromyalgia, (published by Fairwinds Press, July, 2008), is endorsed by leading health authorities and experts such as Jacob Teitelbaum, MD, Stephen Sinatra, MD, and Jonny Bowden, PhD.