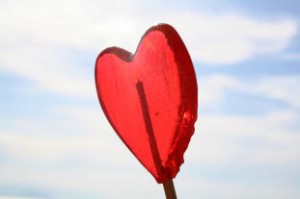 I am in Love with Love
and Love is in love with me.
My body is in Love with the soul
and the soul is in Love with my body.
I opened my arms to Love
and Love embraced me like a lover.
~Rumi
Is there a better day for a new Things I Love post than Valentine's Day?
When you hear the word love, you likely think first of romantic love – cupid, roses, sunsets, and the like. And yes, romantic love is a vital part of our existence, but love comes in so many varieties and packages.
Like the love we have for our family. The love for our parents who shelter and challenge us. The love for our siblings who pick on us endlessly but are the first to defend us if someone else tries to. The love for our grandparents, aunts, uncles, and cousins, without whom no holiday would be complete. And the deep, selfless, limitless love for your children.
And then there is the love we have for our friends. What would we do without our friends to confide in, laugh with, cry with, and grow with? Our friends are a direct reflection of our greater selves. With them, we can be who we want to be.
And the love continues:
Love for our communities – church, school, work, support groups, etc.
Love for our culture – music, movies, theatre, books, art, etc.
Love for out pets – those crazy little balls of fur (or not) that never fail to warm our hearts and make us smile.
But the truest and greatest kind of love that I am most happy to celebrate today is love of ourselves.
Love is more than a feeling, love is a choice.
Choosing to love oneself is the greatest and most inspiring kind of love. It will nourish and sustain you through all of life's trials and tribulations. It will give you greater strength and security than you will ever find placing that love with someone else. And it will enable you to accept love and to love others with more freedom and abandon. Loving oneself is the greatest gift.
Too often we look to ourselves harshly and with judgement. We place our focus and emphasis on what we feel is lacking or wrong about us. But what if today, we focus solely on the things we love about ourselves? Wouldn't that be a revelation?
So I am challenging you today – choose love over judgement.
Sit down and make a list of all the things you love about yourself. Truly focus on you, and what makes you so worthy and lovable. I am certain we can all come up with at least 10 things, but don't limit yourself – write until you feel your list is complete, and then celebrate yourself!
Buy yourself a flower
Make yourself a Valentine's Day card
Dress up in your favorite outfit
Cook your favorite meal and savor every bite of it
Eat chocolate – slowly
Pamper yourself with something you have always wanted to do
Make a vision board celebrating YOU
Browse your favorite store
Smile and hold eye contact with everyone you see today
Laugh
Love
Love yourself today – you are worthy!
Loving oneself is not selfish or narcissistic, it is healthy. If you love You, then you will be open to give and receive love from the world. Is there a better way to live than that?
All, everything that I understand, I understand only because I love.
~Leo Tolstoy