When I bought my husband tickets to the Carlos Santana concert in Vegas, I was excited because I knew how much he was going to enjoy and appreciate the experience. I had no idea that I would get so much out of it as well. Carlos Santana is much more than a talented musician. He is a spreader of joy, love, and happiness, and he uses his wizardry with the guitar as his platform.
Throughout the evening he stopped the music and spoke from his heart. He spoke of the energy that is within each of us, and how we can choose to focus it on the good in the world. He spoke of the beauty in humanity and how each of us is a unique source of that beauty.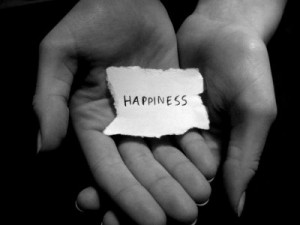 Happiness is a choice, not a condition. ~ Carlos Santana
What do you think of this message Santana ended his concert with? I felt like he was speaking directly to me. In fact I felt like his entire performance was a message to me, and I was open and receptive to it. I know there were people in the audience who heard, maybe even acknowledged his messages throughout the evening, but I absorbed them. And I am certain others did as well because the room literally vibrated with positive energy.
You can hear or read a line like that and acknowledge it, but what does it really mean to you? Do you know how to live it like it is a truth? Do you understand that in the midst of your most painful flare, or your most emotional breakdown you can choose happiness?
Today is Tuesday, and I am exactly who I am supposed to be.
I am Dannette, and I am who I am supposed to be. I have physical, mental, and emotional pain. I have debt, stress, pressures and frustrations. I have responsibilities and obligations. And I have joy. I have love. I have happiness.
Where I place my focus and expend my energy, that is my choice. And I choose happiness.
And by focusing our thoughts, energies and ambitions on the good, we feed that energy. And the good grows.
Hold eye contact with the people you pass to today, smile at them, and watch the smile grow. Feed the joy and love that is inherent in each of us. You will be amazed at how you are better able to handle all the rest.
You're free
If you wanna be
You'll see
Ain't nothin' gonna stop you.
Choose what you gonna do
Choose do what you gotta do
Choose what you gonna do
Choose ~ Carlos Santana